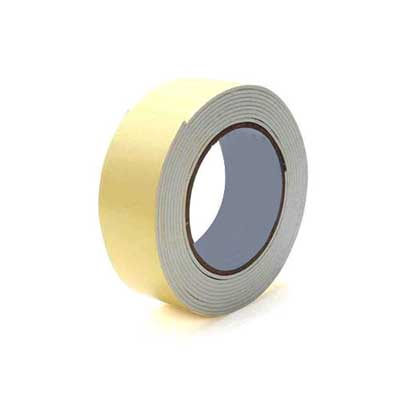 The offered yellow foam tapes are designed using most suited adhesive materials and existing technology in conformity with market predefined standards. These yellow foam tapes are properly checked on numerous provisions by our quality inspectors. In addition to this, offered yellow foam tapes are given in different stipulations, sizes at pocket suited rates.

Features:
Water resistance
•High adhesive property
•Optimum quality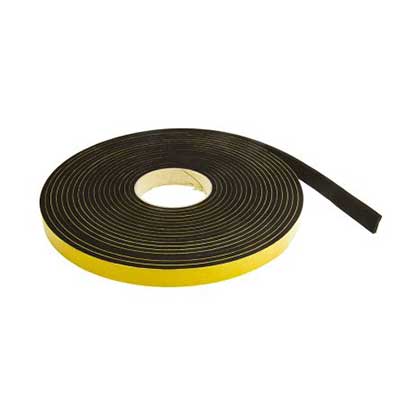 Double-sided foam tape is a Polyethylene foam coated with modified Acrylic Adhesive on both the sides, protected with white/Red liner, mainly recommended for General purpose mounting applications.
Used in GI panels, MS Sheet, Aluminum Profile, Name Plate, Emblems Fixings
Acrylic Foam Tape is a strong double-sided adhesive tape used for permanent fixing of mounting trims, Emblems & Body Side Moldings to be fixed with high- performance adhesive. Various grades of high-bond single & double-sided Acrylic & PE foam tapes and die-cuts of top-rated acrylic foam tape companies are also available.
•Our Acrylic double sided tape is used for fixing of GI Panels, MS Sheets & Body Building Industries
•Acrylic adhesive tape is employed for mounted trims, emblems & body side moldings are fixed
•Acrylic foam tape is recommended to bond many similar or dissimilar substrates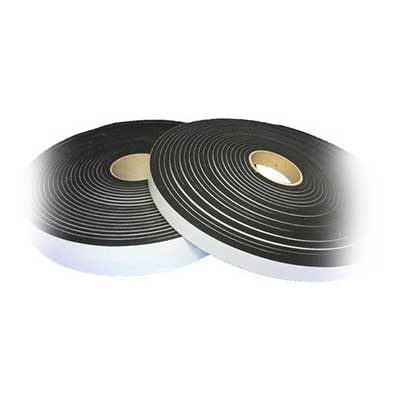 Spacer tape is a technical quality foam coated with exclusive acrylic adhesive to ensure excellent lasting results. This tape comes with liner and made of EVA, PE foams. Being the one of the top- rated spacer tape suppliers, we assure you high-grade quality in the market.
•Spacer tape application replaces the uses of clips thus avoids labor cost.
•They are specially used for aluminum doors, window, steel, aluminum surface and panel fixing.
•Highly suitable thermal insulation thus seals against water, vapor and noise.
•Highly suitable for structural glazing as a spacer.