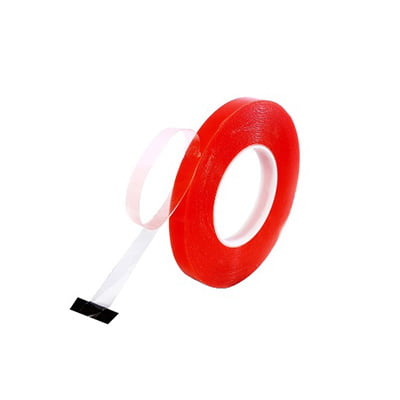 Transparent double-sided self-adhesive tape consisting of a PET backing and a modified acrylic adhesive.
CONSTRUCTION:
•Thickness: 205mic
•Adhesive: Strong Acrylic Solvent
•Liner: red PP plastic Liner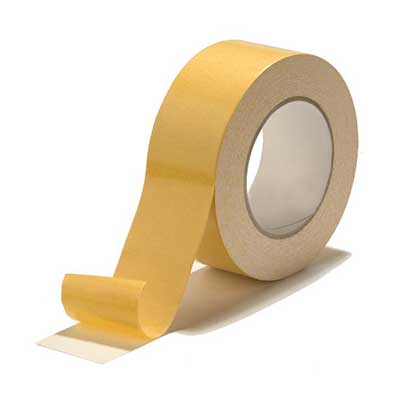 Double sided cloth tape is a reliable, high shear resistant, double sided fabric tape coated with rubber adhesive. It has a Paper & polyester liner which unwind smoothly and ensure easy release.

Application areas:
•Mounting of rubber stereos in flexo graphic printing.
•Affixing of carpets . Etc.,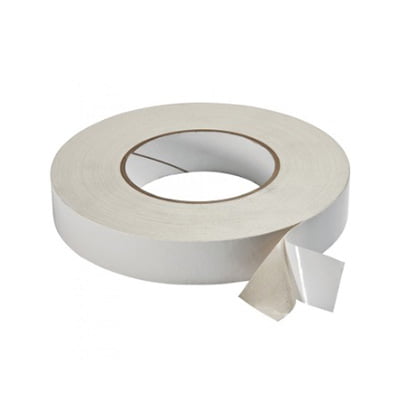 It  is a double sided adhesive tape with translucent PE Liner which is highly suitable for mounting of decorative profiles, moldings, and trim parts for wide width lamination. Our red adhesive caution tapes are manufactured from finest-grade polyester that acts as a jacket of protection to withstand great heat exposure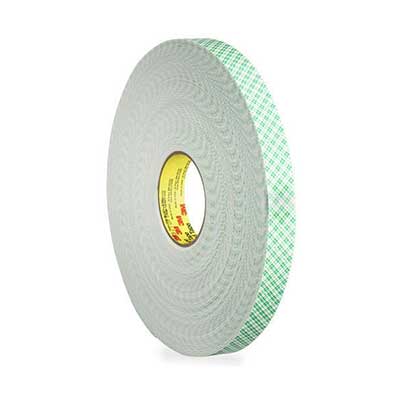 It is a special double sided tissue tape which consists of non-woven tissue and is coated with high-grade strong adhesive on both sides. It bonds firmly onto leathers, clothes, woods, plastics, any two similar to dissimilar materials. The coated tissue tape uses include mounting light objects, and laminating textiles, cork, paper, and textiles.
•Temperature Resistant Double Sided Tissue Tape
•Our Tissue Double Sided Adhesive Tape is Solvent Resistant
•Acrylic based adhesive
•Strong holding power and no adhesive deterioration
•Excellent temperature and solvent resistant
•Good shear strength
•No slippage after long applied
Double Sided Polyimide Tapes are made of 1 mil polyimide film with 1.5 mil of silicone adhesive coating on each side. Operating temperature range is -100°F – 500°F/(-73°C-260°C). Double sided polyimide tapes offer an excellent performance in electrical and thermal insulation and have high dielectric strength. These tapes offer outstanding thermal endurance with excellent puncture and tear resistance.
Applications:
•High Temperature Masking
•Insulation on Transformers, Motors and Coils
•Powder Coating
•Protection of circuit board gold finger contacts during wave solder
•Solar Panels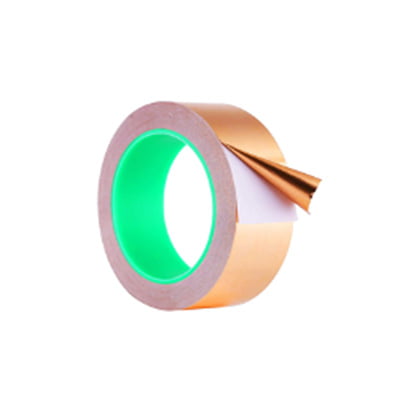 The tape has a wide variety of uses and will perform perfectly when applied in the following roles: EMI guitar shielding, slug repellent, snail repellent, soldering, stained glass, paper circuits, educational aid, electrical repairs, household repairs, bonding, grounding, decoration, craft and many more.. ?The tape has Dual conductivity so current will flow through both sides and the adhesive. ?One side is coated with a strong adhesive which is protected by paper backing on the roll. ?Tape is resistant to oxidization and discoloration. ?Suitable for indoor and outdoor use.